Violence in Medieval Iceland – scale, characteristics and limiting factors
Keywords:
medieval Iceland, violence, feud, sagas of Icelanders
Abstract
The sagas of Icelanders depict a violent society in which even the slightest transgression could result in a prolonged feud that could last for generations. The aim of this study is to ascertain how closely this description of medieval Iceland resembles social reality. Using both narrative and legal sources, as well as the anthropological research of other authors, I argue that the saga age of Iceland was not as violent as the sögumenn (storytellers) imply. I stress that the conflicts described in the sagas mostly involve the social elites, the wealthy free farmers and chieftains, who were the only members of society vested with the social and material capital necessary for sustaining prolonged feuds. Disputes between members of the lower classes, and across the social strata were less violent than those depicted in sagas. Moreover, there were several social factors in operation which limited the scale of interpersonal violence, including cultural and legal norms promoting moderation.
Downloads
Download data is not yet available.
References
Brennu-Njáls saga. Íslenzk fornrit XII, red. E.Ó. Sveinsson, Reykjavík 1954.
Eyrbyggja saga. Íslenzk fornrit IV, red. G. Jónsson, Reykjavík 1936.
Gunnlaugs saga ormstungu. The Story of Gunnlaug Serpent-Tongue, red. P. Foote, London 1957.
Grágás, Islændernes lovbog i fristatens tid, udgivet efter det kongelige Bibliotheks Haandskrift og oversat af Vilhjálmur Finsen, for det nordiske Literatur-Samfund, Kjøbenhavn 1852.
Grettis saga. Íslenzk fornrit VI, red. G. Jónsson, Reykjavík 1964.
Hobbes T., Lewiatan czyli materia, forma i władza państwa kościelnego i świeckiego, tłum. C. Znamierowski, Warszawa 1954.
Kormáks saga, Íslenzk fornrit VIII, red. E.Ó. Sveinsson, Reykjavík 1939.
Laws of Early Iceland Grágás The Codex Regius of Grágás with Material from Other Manuscripts, vol. I & II, red. A. Dennis, P. Foote, R. Perkins, Winnipeg 1980.
Laxdæla saga, Íslenzk fornrit V, red. E.Ó. Sveinsson, Reykjavík 1934
Ljósvetninga saga. Íslenzk fornrit X, red. B. Sigfússon, Reykjavík 1940.
Vápnfirðinga saga. Íslenzk fornrit XI, red. J. Jóhannesson, Reykjavík 1950.
Ahola J., Outlawry in the Icelandic Family Sagas, rozprawa doktorska obroniona w 2014 roku na University of Helsinki.
Andersson T., Miller W., Law and Literature in Medieval Iceland, Stanford 1989.
Barreiro S., Feud, [w:] The Routledge Research Companion to the Medieval Icelandic Sagas, red. Á Jakobsson., S. Jakobsson, New York 2017.
Bragason Ú., Sagas of Contemporary History (Sturlunga saga): Texts and Research, [w:] A Companion to Old Norse-Icelandic Literature, red. R. McTurk, Oxford 2005.
Brown W., Violence in Medieval Europe, New York 2011.
Bryce J., Studies in History and Jurisprudence, t. 1, New York 1901.
Byock J.L., Feud in the Icelandic Saga, Los Angeles 1982.
Byock J.L., The Age of the Sturlungs, [w:] Continuity and Change: Political Institutions and Literary Monuments in the Middle Ages, red. E. Vestergaard, Odense 1986.
Byock J.L., Medieval Iceland. Society, Sagas and Power, Berkeley 1990.
Byock J.L., Bóndi, [w:] Medieval Scandinavia. An Encyclopedia, red. P. Pulsiano, K. Wolf, New York 1993.
Byock J.L., Viking Age Iceland, London 2001.
Byock J.L., Feuding in Viking Age Iceland's Great Village, [w:] Conflict in Medieval Europe: Changing Perspectives on Society and Culture, red. W. Brown, P. Górecki, Aldershot 2003.
Byrnes M., Túath, [w:] Medieval Ireland. An Encyclopedia, red. S. Duffy, New York 2005.
Bø O., Hólmganga and Einvígi: Scandinavian Forms of the Duel, "Mediaeval Scandinavia" 1969, t. 2.
Casey G., Reflections on Legal Polycentrism, "Journal of Libertarian Studies" 2010, t. 22, nr 1.
Clover C., The Medieval Saga, Ithaca 1982.
Disputing Strategies in Medieval Scandinavia, red. K. Esmark, L. Hermanson, H. J. Orning, H. Vogt, Leiden 2013.
Durrenberger E.P., The Dynamics of Medieval Iceland. Political Economy and Literature, Iowa City 1992.
Eggertsson Þ., Sources of Risk, Institutions for Survival, and a Game Against Nature in Premodern Iceland, "Explorations in Economic History" 1998, t. 35, z. 1.
Firth H., Coercion, Vengeance, Feud and Accommodation: Homicide in Medieval Iceland, "Early Medieval Europe" 2012, t. 20, z. 2.
Foote P., Reflections on Landabrigðisþáttr and Rekaþáttr in Grágás, [w:] Tradition og historieskrivning. Kilderne til Nordens ældste historie, red. K. Hastrup, P.M. Sørensen, Arhus 1987.
Friedman D.D., Private Creation and Enforcement of Law: A Historical Case, "Journal of Legal Studies" 1979, t. 8, z. 2.
Gardeła L., What the Vikings Did for Fun? Sports and Pastimes in Medieval Northern Europe, "World Archaeology" 2012, t. 44, z. 2.
Gogłoza W., Upadek policentrycznego porządku konstytucyjnego średniowiecznej Islandii w świetle teorii stanu natury Roberta Nozicka, [w:] Oblicza wolności. Od klasycznego liberalizmu do libertarianizmu, red. S. Górka, T. Słupik, G. Szewczyk, Katowice 2013.
Gogłoza W., Spór o historyczność sag Islandczyków w perspektywie antropologii prawa, [w:] Księga życia i twórczości. Księga pamiątkowa dedykowana Romanowi A. Tokarczykowi, tom V, red. Z. Władek, J. Stelmasiak W. Gogłoza, K. Kukuryk, Lublin 2013.
Gogłoza W., Policentryczny porządek konstytucyjny - zarys historii idei, [w:] Tendencje rozwojowe myśli politycznej i prawnej, red. M. Maciejewski, M. Marszał, M. Sadowski, Wrocław 2014.
Gogłoza W., Anarchistyczne wizje bezpaństwowego ładu społeczno-politycznego średniowiecznej Islandii – zarys krytyki, "Krakowskie Studia z Historii Państwa i Prawa" 2017, t. 10, z. 2.
Gullbekk S., Money and its Use in the Saga Society: Silver, Coins and Commodity Money, [w:] Viking Settlements and Viking Society, red. S. Sigmundsson, Reykjavík 2011,
Hastrup K., Culture and History in Medieval Iceland. An Anthropological Analysis of Structure and Change, Oxford 1985.
Hatfield G., Weingast B., Law without the State: Legal Attributes and the Coordination of Decentralized Collective Punishment, "Journal of Law and Courts" 2013, t. 1, z. 1.
Heusler A., Das Strafrecht der Isländersagas, Leipzig 1911.
Heusler A., Zum Isländischen Fehdewesen in der Sturlungzeit, Berlin 1912.
Jakobsson S., From Reciprocity to Manorialism: On the Peasant Mode of Production in Medieval Iceland, "Scandinavian Journal of History" 2013, t. 38, z. 3.
Jochens J., Marching to a Different Drummer: New Trends in Medieval Icelandic Scholarship, "Comparative Studies in Society and History" 1993, t. 35.
Jones G., Some Characteristics of the Icelandic "hólmganga", "Journal of English and Germanic Philology" 1933, t. 32.
Jóhannesson J., Íslendinga Saga: A History of the Old Icelandic Commonwealth, Winnipeg 2006.
Karlsson G., The History of Iceland, Minneapolis 2003.
Karlsson G., Goðamenning. Staða og áhrif goðorðsmanna í þjóðveldi Íslendinga, Reykjavík 2004.
Karlsson G., Social Institutions, [w:] A Companion to Old Norse-Icelandic Literature, red. R. McTurk, Oxford 2005.
Karlsson G., Was Iceland the Galapagos of Germanic Political Culture?, "Gripla" 2009, t. 20.
Kelly F., A Guide to Early Irish Law, Dublin 2005.
Kerr W., Epic and Romance: Essays on Medieval Literature, New York 1957.
Kristjánsson J., Eddas and Sagas. Iceland's Medieval Literature, Reykjavik 2007.
Lárusson B., Valuation and distribution of landed property in Iceland, "Economy and History" 1961, t. 4.
Lárusson B., The Old Icelandic Land Registers, Lund 1967.
Lindow J., Bloodfeud and Scandinavian Mythology, "Alvíssmál" 1994, t. 4.
Magnússon M., Iceland Saga, Gloucestershire 2005.
Miller W.I., Avoiding Legal Judgment: The Submission of Disputes to Arbitration in Medieval Iceland, "American Journal of Legal History" 1984, t. 28, z. 2.
Miller W.I., Bloodtaking and Peacemaking: Feud, Law, and Society in Saga Iceland, Chicago 1990.
Miller W.I., "Why is your axe bloody?": A Reading of Njáls saga, Oxford 2014.
Nordal S., Icelandic Culture, Ithaca 1990.
Palmstierna M., Frangou A., Wallette A., Dunbar R., Family Counts: Deciding When to Murder Among the Icelandic Vikings, "Evolution and Human Behavior" 2017, t. 38, z. 2.
Pálsson V., Language of Power: Feasting and Gift-giving in Medieval Iceland and Its Sagas, Ithaca 2017.
Pencak W., The Conflict of Law and Justice in the Icelandic Sagas, Amsterdam 1995.
Pinker S., The Better Angles of Our Nature. A History of Violence and Humanity, London 2012.
Radford R.S., Going to the Island: A Legal and Economic Analysis of the Medieval Icelandic Duel, "Southern California Law Review" 1988-89, t. 62.
Sigurðsson J.V., Friendship in the Icelandic Commonwealth, [w:] From Sagas to Society. Comparative Approaches to Early Iceland, red. G. Pálsson, London 1992.
Sigurðsson J.V., Chieftains and Power in the Icelandic Commonwealth, Odense 1999.
Sigurðsson J.V., The Role of Arbitration in the Settlement of Disputes in Iceland c. 1000-1300, [w:] Law and Disputing in the Middle Ages, red. P. Andersen, Copenhagen 2014.
Skrzypek D., Sagi współczesne (Samtíðarsögur), [w:] Sagi islandzkie. Zarys dziejów literatury staronordyckiej, red. J. Morawiec, Ł. Neubauer, Warszawa 2015.
Stein-Wilkeshuis M., Laws in Medieval Iceland, "Journal of Medieval History" 1986, t. 12.
Sveinsson E.Ó., The Age of the Sturlungs. Icelandic Civilization in the 13th Century, Ithaca 1953.
Tomasson R., A Millennium of Misery: The Demography of the Icelanders, "Population Studies" 1977, t. 31, z. 3.
Tulejski T., Mandrik V., Instytucje i prawo w islandzkich sagach XII i XIII wieku, "Czasopismo Prawno-Historyczne" 2006, nr 1.
Turner V., An Anthropological Approach to the Icelandic Sagas, [w:] The Translation of Culture. Essays to E. E. Evans-Pritchard, red. T. Beidelman, London 1971.
Þorláksson H., The Icelandic Commonwealth Period. Building a New Society, [w:] Vikings. A North Atlantic Saga, red. W. Fitzhugh, E. Ward, Washington 2000.
Urbańczyk P., The Polish Discussion on Medieval Deposits of Hack-Silver, [w:] Historia Archaeologica, red. S. Brather, D. Guenich, C. Huth, Berlin 2009.
Urbańczyk P., Deconstructing the "Nordic Civilization", "Gripla" 2009, t. 20.
Urbańczyk P., Zdobywcy północnego Atlantyku, wyd. 2, Toruń 2012.
Urbańczyk P., Violent Peace in Medieval Iceland, [w:] Consensus or Violence? Cohesive Forces in Early and High Medieval Societies (9th-14th c.), red. S. Moździoch, P. Wiszewski, Wrocław 2013.
Vésteinsson O., The Christianization of Iceland: Priests, Power and Social Change 1000–1300, Oxford 2000.
Vésteinsson O., Review: Jón Viðar Sigurðsson: Chieftains and Power in the Icelandic Commonwealth, "Saga Book" 2002, t. 26.
Vésteinsson O., A Divided Society: Peasants and the Aristocracy in Medieval Iceland, "Viking and Medieval Scandinavia" 2007, z. 3.
Williams M.W., Social Scandinavia in the Viking Age, New York 1920.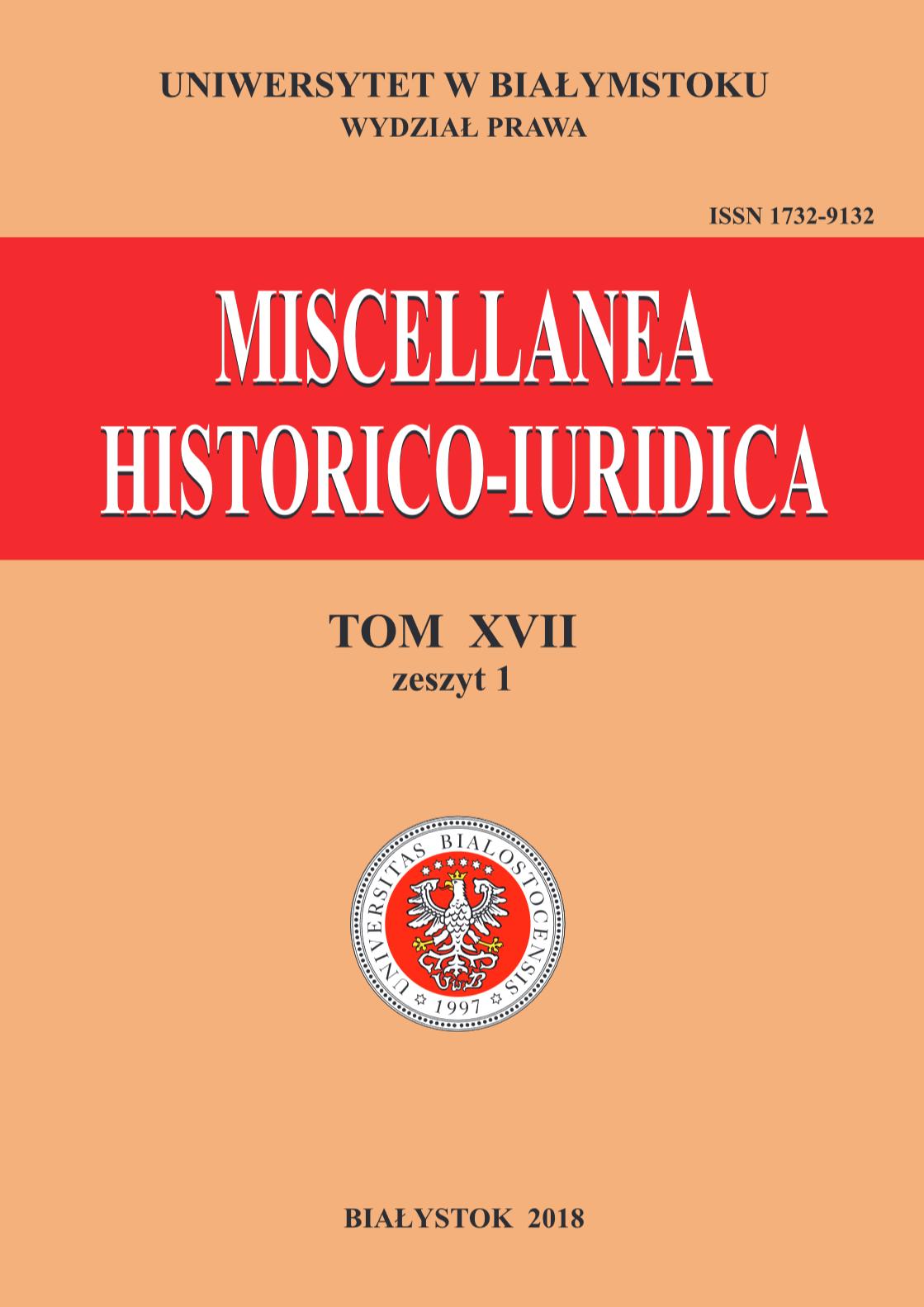 Downloads