Searching for the Roots. Vis vi depulsa in the Concept of Cicero
Keywords:
Self defence, force, Roman criminal law, Cicero
Abstract
The jurist Cassius is believed to be the author of the brocard Vim vi repellere licet . However, in Cicero's speeches the are many fragments concerning repelling force by force. It therefore seems that it might have been him who had first made the rule common, maybe as vim vi depellere licet. The context in which the orator placed it, implied restoring order in the state, in which violence ruled. Cicero claimed that – in order for the law to prevail – it was first necessary to fight force with force. Only later was the rule transferred by the jurist into private law.
Downloads
Download data is not yet available.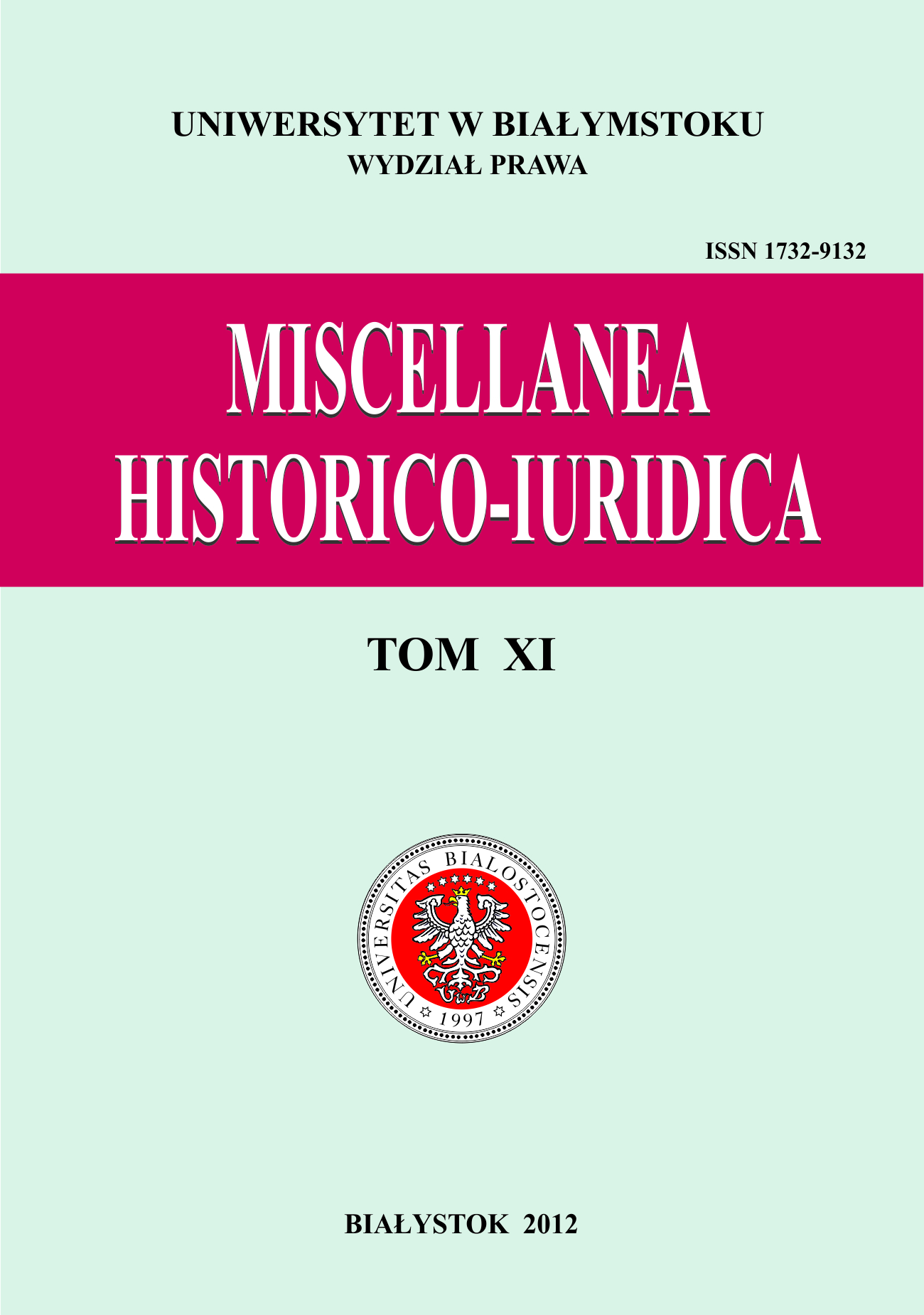 Downloads