Deliberations on a Liquidation Campaign for Prewar Commercial Law Companies in the People's Republic of Poland
Keywords:
commercial law companies, Commercial Register, prewar companies.
Abstract
After the World War II commercial law companies, even though they had been depri- ved of their enterprises, were mostly not crossed off the Commercial Register (in Polish: Rejestr Handlowy). Regardless of the fact that they had been deprived of their proper- ties, they still existed. In spite of the fact that communists considered passing a bill that would cause their ultimate liquidation, it appeared that closing down the com- mercial law companies may actually lead to a deterioration in international relations with western states. This state of affairs surprisingly meant that nowadays one can re- activate the prewar companies. Therefore documents that have been recovered are of great importance for both legal practitioners (mainly judges and attorneys at law) and theorists of law.
Downloads
Download data is not yet available.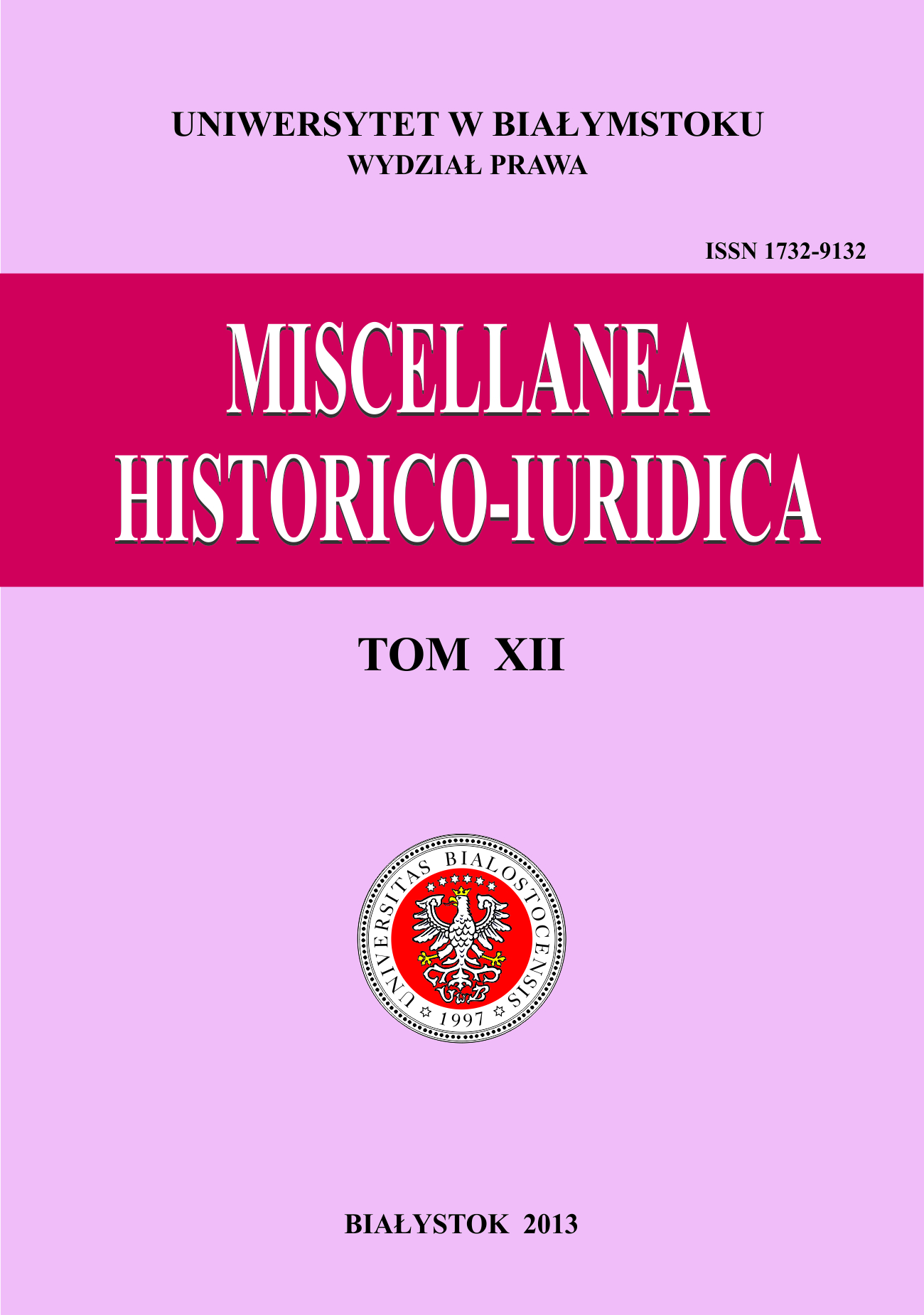 Downloads