The Judiciary System in Białystok Voievodship in the Polish Second Republic
Keywords:
Bialystok voivodship, Poland's Second Republic, Common courts of law, judiciary system
Abstract
The Białystok Voievodship was established in 1919. It consisted of the territories, which were earlier under Russian Empire rule, but belonged to two different administrative structures. Until 1928, the judiciary system has been regulated by laws coming from the time of the partitions or by temporary Polish regulation. In 1928 the judiciary system in Poland was unified. The most important problem in the judiciary system was the very frequent changes of the seats of the courts. Financial shortages were forcing the State to liquidate small courts. The result was very poor – people had troubles with access to the courts. Small courts were liquidated by the order of the Minister of Justice, not by the act of parliament. It was strongly criticized in the doctrine at that time.
Downloads
Download data is not yet available.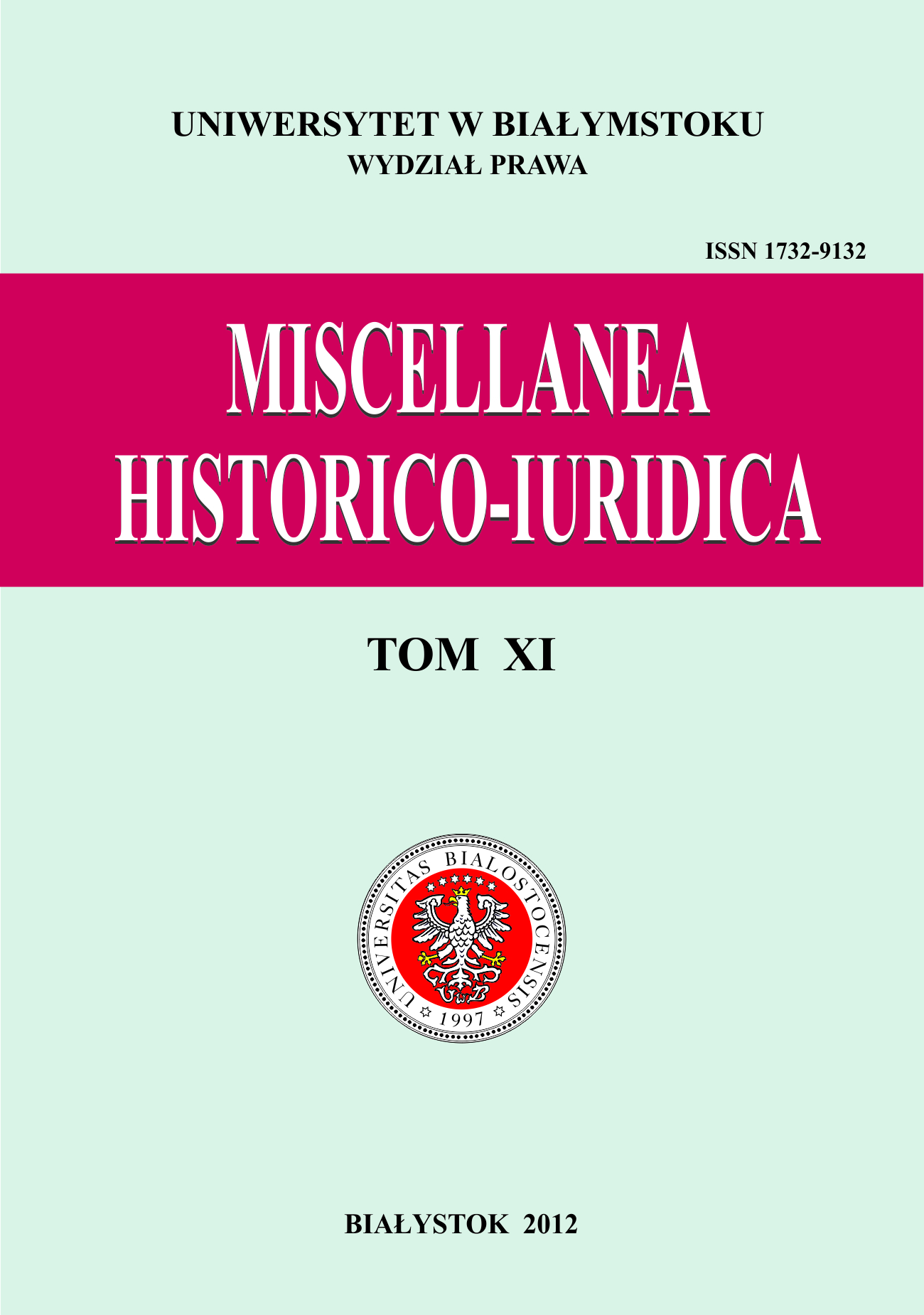 Downloads